The Dancers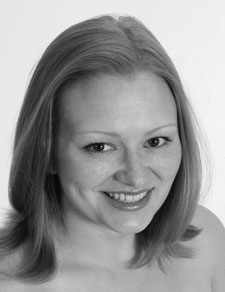 Emily Anglin
Emily Anglin began dancing at the age of two. Her first fifteen years of dance study included ballet, jazz, tap and clog at the Backstage Dance Studio in Salmon, Idaho. Emily received her Bachelor of Science in Dance from the University of Idaho, focusing her studies on modern dance and choreography.
While at U of I, she co-founded Crooked Toe Dance Productions, a modern dance performance group. Emily moved to Seattle after graduating, where she taught modern dance and worked to establish a modern dance program at the American Dance Institute. She is developing dance outreach workshops in Washington and Idaho.
Emily joined Kinetic Images in March, 2008.
Gretchen Bail
Gretchen Bail grew up in Aloha, Oregon where she began dancing at the age of four at Mainstreet Dance Studio. Gretchen later received training from Mary Hunt, Anita Mitchell, Daniel Black, Terry Brock, Julane Stites, Patricia Brewer-Jones, and Les Watanabe. She was a member of Dance West Company for 4 years and has toured in the United States, South Korea and Japan.
Gretchen has studied ballet, jazz, tap, african, latin/flamenco, and modern. She has completed her degree in Elementary Education at George Fox University. Currently, Gretchen teaches a latin-based dance class for adults and children.
Gretchen joined Kinetic Images in May, 2009.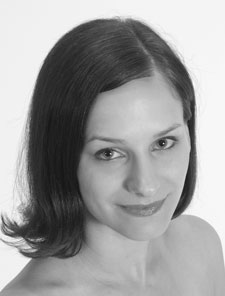 Emily Bartha
Emily Bartha received early classical ballet training from Jacquie Kunzman and Frank Bays in Oregon City. She attended the School of Oregon Ballet Theater, where she studied ballet with Haydee Guitierrez and modern dance with Josie Moseley. Emily participated in intensive summer programs at Boston Ballet and American Ballet Theater.
Emily continued training in modern and ballet at New York University's Tisch School of the Arts and at Barnard University. She earned her BS in Environmental Science and Policy with a minor in Dance from Barnard. Since returning to Oregon, she has been a guest artist with Clackamette Youth Ballet.
Emily joined Kinetic Images in March, 2008.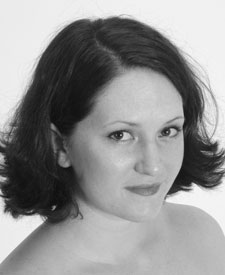 Jennifer Brooks
Jennifer Brooks was raised in Denver, Colorado, and started dancing in high school at the age of 14. She was a competitive member of Denver's Oracle Winterguard and the Blue Knights Drum and Bugle Corp for five years.
Jennifer moved to Portland at the age of 22 to explore performance opportunities. Jennifer currently teaches movement basics with Tigard High School's colorguard.
Jennifer joined Kinetic Images in August, 2003.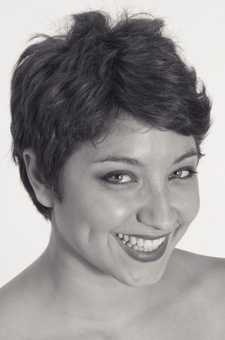 Zoee Garza
Zoee Garza started dancing as a freshman in high school on the Banks Dance and Drill Team. She was on the team for four years and received an All-State Recognition. She is currently pursuing a degree in Theatre Arts at Portland State University.
Zoee joined Kinetic Images in March, 2008.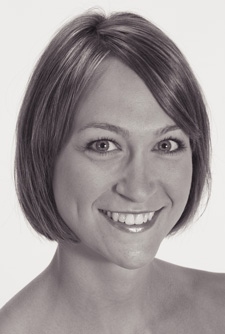 Mary Hahn
Mary Hahn started training in ballet, tap, and jazz at Pat Harris' School of Dance in Boise, Idaho, at the age of nine. She moved to Oregon in 2000, and earned a Bachelor's of Science in Dance at Western Oregon University.
Mary joined Kinetic Images in June, 2005.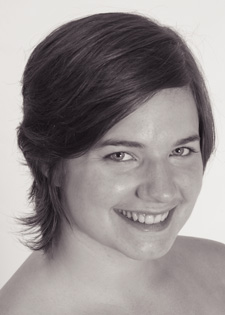 Kelsey Mahoney-Watson
Kelsey Mahoney-Watson began ballet at the ripe age of four. Throughout her childhood she took classes in jazz, tap, and modern. In high school, Kelsey explored acting and musical theatre, as well as rugby, before returning to dance in college. At Portland Community College, Kelsey studied modern, African, hip hop, Pilates, and choreography.
She is currently pursuing her B.S. in Dance at the University of Oregon.
Kelsey joined Kinetic Images in June, 2009.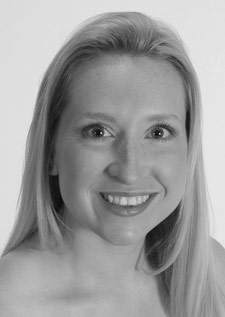 Amanda Parson
Amanda Parson was born and raised in Milwaukie, Oregon. She began her dance training at 2½ with the Grande Finale Dance Studio and has studied jazz, tap, ballet, hip hop and modern dance. Amanda also studied dance at Jacquie Kunzman's School of Ballet and at Portland Community College. Amanda is a dance instructor at Grande Finale Dance Studio.
Amanda joined Kinetic Images in June, 2006.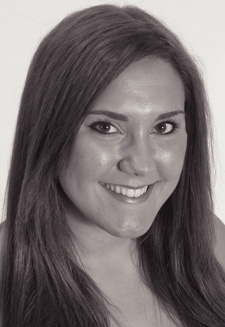 Ashley Quesnoy
Ashley Quesnoy began dancing when she joined her high school dance team as a freshman. After graduating, she went on to assist the Banks Lady Braves Dance Team while studying hip hop, ballet and jazz. Ashley is currently enrolled at Portland Community College where she is pursuing a double major in Dance and Dental Hygiene. Ashley also is a member of In.Gauge dance crew.

Ashley joined Kinetic Images in June, 2009.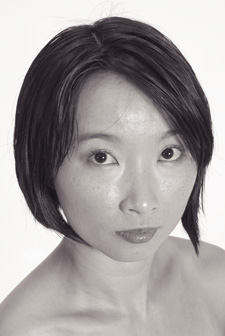 Amy Wing Yun Phillips
Amy Wing Yun Phillips, born in Hong Kong, began training in ballet at the age of three. She participated in several Hong Kong ballet productions including La Fille Mal Gardée, Coppélia, and Nutcracker. At age 15, Amy moved to the United States and began training in jazz and modern dance.
After receiving a bachelors in Computer Information Systems from Bryant University in Smithfield, Rhode Island, Amy worked as a software engineer in Salt Lake City, Utah for five years. She moved to Portland in 2003 and returned to dancing at Portland Community College.
Amy joined Kinetic Images in October, 2004.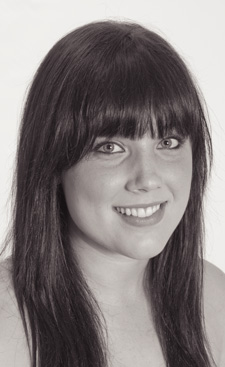 Kristen Prentice
Kristen Prentice started dancing in 2000 when she was a freshman on her high school dance team. She has studied ballet at Pacific Artists Dance Center and jazz, modern, and ballet at Arts and Communications Magnet Academy. Most recently, Kristen performed with Dance West.
Kristen joined Kinetic Images in March, 2008.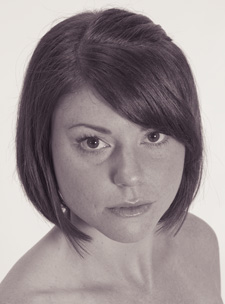 Donzelle Richardson
Donzelle Richardson began her dance career at the age of two, wearing a pair of maroon leg warmers and a pair of patent leather tap shoes. She has studied ballet, jazz, lyrical, hip hop and modern.
Donzelle has danced with William Holden, Jr. of Bill and Company, Lance Dance Company, and Dance Theater of Oregon (DTO). She has also studied extensively at the Broadway Dance Center and Steps in New York City.
Donzelle joined Kinetic Images in June, 2005.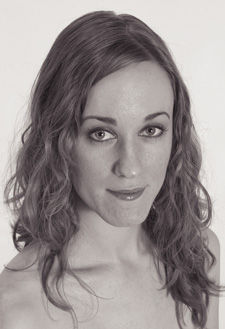 Lauren Richmond
Lauren Richmond began her formal dance studies with Beverly Byrd at On Pointe School of Ballet in Hillsboro, Oregon and performed in the ballet productions of Cinderella and La Sylphide. She received additional instruction from Judy Patton, Joan Scott, Nancy Davis, Davy Brun, John Magnus, Sarah Rigles, Les Watanabe and Melissa St. Clair.
Lauren graduated from Portland State University in Spring, 2007 with a BS in Communications, and a minor in Dance.
Lauren joined Kinetic Images in March, 2008.